Dawn Marie Friend, PsyD - Owner; Licensed Psychologist
Dr. Friend is a licensed psychologist specializing in individual, couples, family and group therapy, as well as psychological and neuropsychological assessment and consultation. Dr. Friend maintains a private practice with two locations in the South Hills area of Pittsburgh. The locations are convenient to Bethel Park, South Park, Upper St. Clair, Bridgeville, Mt. Lebanon, Finleyville, Venetia, Monongahela, Brentwood, Baldwin, Whitehall, West Mifflin, Clairton, Canonsburg, Washington, Peters Twp, and McMurray.

Dr. Friend is a graduate of Duquesne University (B.A. in Psychology), and Argosy University, Florida School of Professional Psychology (M.A. and Psy.D. in Clinical Psychology). She holds specializations in Forensic Psychology, Neuropsychology and Developmental Psychology based on education, training, and employment. Dr. Friend has worked in diverse settings such as community mental health centers, psychology private practices for neuropsychology and clinical psychology, prisons, state mental hospitals, psychiatric practices, juvenile detention centers, court circuits, inpatient psychiatric units for children, a Community Residential Rehabilitation for adults, a Residential Treatment Facility for children with Autism Spectrum Disorders and Intellectual Disabilities, for insurance companies, and Dr. Friend has taught psychology courses for two universities, one local to Pittsburgh (Robert Morris University in Moon Township, PA), for over 20 years. Dr. Friend has served on numerous boards over the years including being a Mental Health Advisor to the local Hostage Negotiation Team in Western Pennsylvania. She has also helped develop and implement curriculum for use with inmates with serious charges and for whom would otherwise be a high risk to the community upon their release without the intervention and participation in the curriculum. With over 24 years experience as a therapist, psychologist and psychological assessment provider, Dr. Friend currently serves as a private practitioner working with a broad spectrum of clients, children through geriatrics. She has helped clients with severe and persistent mental illness, clients who are looking for life coaching, and everything in between. Dr. Friend has expertise in many areas of therapy and assessment, but of particular note is her knowledge and expertise in Dialectical Behavior Therapy, Cognitive Behavioral Therapy, Psychological and Neuropsychological Assessment, and her clients often say that she is "not your average therapist." Dr. Friend also offers cutting edge treatment in the way of EEG Biofeedback (also known as Neurofeedback), an evidence-based treatment for a multitude of difficulties that one might experience across the lifespan.
Dr. Friend values continued education, and often involves herself in opportunities for growth, both professionally and personally. She has recently added EXRP (Exposure and Ritual Prevention), the gold standard for utilization with clients who struggle with OCD (Obsessive Compulsive Disorder), to her long list of methods and techniques that she is trained in and utilizes in her practice. She is currently pursuing education to become an ADHD Certified Clinical Services Provider (ADHD-CCSP), as she feels that so many people struggle with symptoms of ADHD for far too long as a result of not knowing all of the different treatment options available to them. Especially during the pandemic, issues with access to care became of particular interest to Dr. Friend, and as a result she embarked on a journey to help improve access to all types of mental health care in the communities she serves. To that end, Dr. Friend is currently studying to obtain a Postdoctoral Master's Degree in Clinical Psychopharmacology (MSCP), expected in late 2024, with the intent to be one of the first prescribing psychologists in Pennsylvania when this becomes state law. Currently, Pennsylvania has legislation that would allow appropriately trained psychologists to provide medication management for mental health conditions (HB-1000), which will greatly increase the access to care and provide good continuity of care, eliminating the need to see multiple providers, often with long wait times for each provider, in order to treat mental health issues from a complete approach. Dr. Friend's awareness of her clients' issues, and her commitment to all of the clients who are seen at her group practice, is always cited as one of her best qualities, and her clients often refer their friends and loved ones to her practice as a result of relationships that have been built on experience, expertise, professionalism, caring, mutual trust and understanding.

In addition to being a prominent therapist and assessor, Dr. Friend has presented trainings at local and state-wide conferences to colleagues and to general audiences speaking on the topics of Sexual Offending and Treatments for Such Behavior, Dialectical Behavior Therapy, Hostage Negotiation, Childhood Diagnoses and Treatments, Women's Issues, Children's Issues, Motherhood and it's mental challenges, Depression, Sleep Difficulties, Existential Phenomenology, Assessment of Malingering, and Difficult to Manage Inmates in the State Prison System. Dr. Friend is also a hired consultant with numerous judicial bodies in the selection and hiring of law enforcement officers, dispatchers, and university police/security personnel. She conducts psychological assessment of potential hires during the process utilizing subjective and objective measures of functioning wrapped up in a collective psychological battery. Dr. Friend has also been called upon to testify in court as an expert witness. Dr. Friend's extensive knowledge of psychological and neuropsychological assessment and interpretation make her an asset to the community in many different ways. Dr. Friend comes from a very diverse background where she is extensively trained in disorders relating to anxiety, depression, bipolar disorder, personality disorders, ADHD, Autism and other childhood disorders including attachment disorders, grief, loss and bereavement, marital and couples issues, women's issues, men's issues, trauma, anger issues, issues relating to substance use/abuse/addiction, spiritual issues, sibling relational issues, parenting issues, and neurological issues related to dementia, TBI, strokes and accidents.
Dr. Friend is an interactive, solution-focused therapist. Her therapeutic approach is to provide support and practical feedback to help clients effectively address personal life challenges. She integrates complementary methodologies and techniques to offer a highly personalized approach tailored to each client. With compassion and understanding, she works with each individual to help them build on their strengths and attain the personal growth they are committed to accomplishing.
Dr. Friend is currently a member of the American Psychological Association and the Pennsylvania Psychological Association.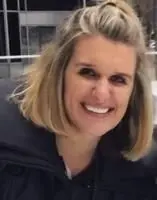 Lindsay Gentino, MS, LPC - Therapist
Lindsay completed her Master's Degree in Counseling Psychology at Chatham University in Pittsburgh, PA. She has over 10 years of clinical experience across a variety of settings including outpatient specialty clinics, crisis intervention, inpatient psychiatric, and large nonprofits. She has provided clinical and administrative supervision to social work and psychology students, interns and professionals. She has a broad range of clinical experience working with individuals and groups across the life span in the following areas: mood disorders, anxiety disorders, behavioral and discipline challenges (including ADHD and ODD), self harm behavior, complicated grief reactions, anger and stress management, family and relationship issues, children with special needs, suicide assessment and risk reduction, group psychotherapy, chronic mental illness, couples conflict, and self esteem issues. She is especially skilled in treating anxiety, including obsessive compulsive disorder, in children, adolescents and adults. Lindsay holds certification as a Clinical Child & Adolescent Anxiety Treatment Professional. Lindsay's experience makes her very adaptable and she finds joy in working with clients of all ages. She utilizes many different techniques in therapeutic interactions and she is able to meet her clients where they are developmentally, cognitively, and emotionally. Beginning largely from a cognitive therapy model, she transforms her approach to help her clients make sense of therapy and increase the chance that they will be able to make lasting change in their world.
Patricia J. Strassner, MSW, LCSW - Therapist
Patricia is a Licensed Clinical Social Worker specializing in working with children, teens, adults and older adults. She received her BA in Psychology at Chatham University, and her MSW at the University Of Pittsburgh. She has received specific training and certifications for treating PTSD, Acute Stress Disorder, and Military Sexual Assault as well as treating those of all ages for the trauma resulting from domestic violence. Patricia is also certified in Hypnosis and uses it in a variety of circumstances including weight loss, mood stabilization, and improved quality of sleep, pain management, and anxiety and depression. Patricia also uses a variety of modalities including Cognitive Therapy, EMDR, Emotional Regulation, Problem Solving and Bereavement Therapies. One constant component in almost every case is the assessment of a client's sense of self and how each values and nurtures themselves. That there is an intrinsic value in each and every person that cannot be earned or lost and it should be recognized and protected.
Patricia has worked in a number of diverse settings; Community Mental Health, Residential Treatment, Private Practice, Therapeutic Foster Care. Each setting has provided the opportunity to interact with very diverse populations of diagnoses, socio-economic backgrounds, how different entities in communities can have a positive or negative impact upon their neighbors.
Patricia has spent the past 20 years working with people from almost every race, religion, nationality, ethnic background, age groups, gender, and sex. She continues to find the diversity component of her job one of the most intriguing parts of her day. It is striking to see the similarities in the struggles so many people from such diverse backgrounds seem to have in common.
"I feel privileged to have been invited to accompany so many on their journey through therapy. Life is easy, and it is hard. It can be too crowded with people or leave us feeling isolated. Regardless of our individual circumstances, every life has opportunities for joy. Sometimes joy can be a choice and we can learn to look for it together."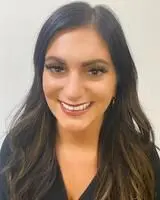 Ellen Scheidt, MS, LPC - Therapist
Ellen is a Licensed Professional Counselor specializing in individual and group therapy for children, adolescents and adults. Ellen received her undergraduate degree in Psychology and Sociology at Duquesne University. She continued on to receive her Master's degree in professional counseling at Carlow University specializing in School Counseling.
Ellen began her career working in a group home while she was at Duquesne University. During graduate school she worked as a therapeutic support staff (TSS) where she provided services to children who were struggling with behavior issues both at home and at school. Ellen has experience working on a community treatment team providing case management to adults who struggled with substance use and maintaining a stable lifestyle.
Ellen is currently a supervisor at a female juvenile residential facility that services individuals from across the country who have been court adjudicated to attend a restorative program. She also uses a mixture of dialectical behavior therapy, cognitive behavior therapy and motivational interviewing to help clients who struggle with symptoms related to such disorders as depression, anxiety, posttraumatic stress disorder and attention deficit hyperactivity disorder, among other difficulties.
Ellen specializes in treating individuals who have substance use issues and those who have been identified as commercially sexually exploited children (CSEC). Ellen uses a trauma-informed approach while treating individuals who have experienced physical, sexual and emotional abuse. She works with clients to help them identify what a healthy relationship looks like. She also has experience debriefing professionals who have experienced life threatening situations in the workplace and individuals who have experienced violence in their communities.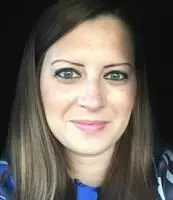 Tasha Myers, MA, LMFT - Therapist
Tasha is a licensed marriage and family therapist, trained as a level I Gottman Method Couples Therapist. She received her BA from West Virginia Wesleyan in Psychology and Criminal Justice and her MA from Point Park University in Clinical-Community Psychology. Tasha has worked for over 10 years in the mental health field, helping clients with varied backgrounds, including those who are involved with the law. She enjoys working with adults in individual therapy, working to reduce symptoms and increase coping skills. She has helped many clients suffering from depression, mania, anxiety, acute stress, drugs and alcohol, personality disorders, psychosis, post-traumatic stress, relationship issues including infidelity and communication, and grief and loss issues, among other difficulties.
Tasha has worked in numerous settings including community mental health, outpatient clinics, and working with clients in their own homes to help achieve symptom reduction and a better quality of life. Tasha also has experience working with the forensic population as a drug and alcohol counselor at SCI-Pittsburgh, and as a patient advocate at Torrance State Hospital. She has also worked as a monitor for mental health agencies at the county level, acting as a point person for issues or concerns related to connecting clients with treatment, housing, and the overall care and well-being.
Tasha emphasizes a holistic view (family, culture, religion, etc.) of any given problem, rather than focusing on diagnoses or labels. She employs techniques from Cognitive-Behavior Therapy (CBT), Humanism, Family Systems, Attachment Theory, Structural Family Therapy, Emotionally Focused Couples Therapy, and marries these techniques with other more traditional therapies. By doing this, she feels that we can see what role our attachments and environments have played in our lives and how we can make changes based on that knowledge to live better, more enjoyable lives.
Tasha is welcome to and experienced in seeing adult individuals, as well as couples (both with and without children) and families with any range of concerns. Her goal is to help you determine how to live your healthiest, happiest and most productive life possible.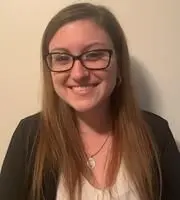 Elizabeth Kozlowski, MS, LPC - Therapist
Elizabeth is a Licensed Professional Counselor who received her bachelor's degree in Psychology from Bethany College and her master's degree in Counseling Psychology from Chatham University. Elizabeth has experience working with children, adolescents, and adults. She has worked in settings including the adoption and foster care system, a substance use disorder rehabilitation center, in-home settings, and school-based settings. She has experience in both residential and outpatient treatment settings.
Elizabeth has a wide range of experience working with clients across the lifespan. Though she is able to help many clients with varying degrees of difficulty, Elizabeth particularly enjoys working with individuals who are struggling with anxiety, depression, ADHD and impulsivity, trauma, attachment disorders, personality disorders, substance use disorders, aggression, Autism Spectrum Disorder, grief and loss issues, and life transitions. In addition, she has specialized training in the areas of treating comorbid diagnoses (substance use disorders co-occurring with mental health disorders), youth in the LGBTQ community, and attachment disorders relating to early childhood trauma.
Elizabeth uses cognitive behavioral therapy (CBT), dialectical behavioral therapy (DBT), and motivational interviewing to help clients through their difficulties. Elizabeth believes in working together with her clients to help them achieve their goals and be better prepared to meet future challenges.
Jeff Doran, MA, LPC - Therapist

Jeff is a Licensed Professional Counselor providing therapy for adolescents, adults, families and couples. He received his Bachelors of Science from the University of Pittsburgh and his Master of Arts in Marriage and Family Therapy from Seton Hill University. Jeff specializes in Choice Theory Reality Therapy, helping clients take back control of their lives through action and intentionality. With over 34 years of experience, Jeff has received the Caseworker/Social Worker of the Year award from the Pennsylvania State Foster Parent Association. His academic work is also published in the Journal for Emotional and Behavioral Disorders.

Jeff's experience includes working with individuals across the life span who are struggling with depression, anxiety, ADHD, trauma, PTSD, personality disorders, substance use disorders, grief and loss, and issues unique to the LGBTQ community. Jeff's training also supports clinical work with couples, families, and groups. He uses a personal approach to providing treatment services that draw on the cognitive behavioral model, relationship building, solution focused goals, and problem solving principles. Jeff fosters a therapeutic environment that supports improving one's sense of self, happiness and needs satisfaction.
Jillian Dunn, MS, LPC - Therapist
Jill is a Licensed Professional Counselor specializing in working with children, adolescents, and adults in both individual and couples/family therapy. She received her BS in Psychology and Sociology from Pennsylvania State University and her MS in Clinical Mental Health Counseling from Duquesne University.
Jill has worked in numerous settings which have enhanced her experience working with individuals, couples, and groups in the following areas: ADHD, depression, anxiety, PTSD, Autism Spectrum Disorder, personality disorders, self-esteem issues, relationship issues, and life changes/transitions. In addition to these areas, Jill has received specialized training in utilizing neurofeedback, EMDR, treating OCD in children and adolescents, eating disorders, play therapy for children, and trauma-focused cognitive behavioral therapy for use with children and adults. She is also trained as a level II Gottman Method Couples Therapist..
Jill utilizes a thoughtful, individualized, and eclectic approach with her clients, drawing on elements of solution-focused, mindfulness, dialectical behavioral, and cognitive behavioral theories and tailoring the therapeutic experience to each client's individual needs. Jill believes in cultivating a trusting, warm, and client-centered relationship to allow clients to grow and explore their thoughts, feelings, and behaviors.
Samantha Lacy, MA, LPC - Therapist
Samantha is a Licensed Professional Counselor in the state of Pennsylvania. She received a Bachelor's Degree in Psychology from Mount Union College in 2003, and a Master's in Clinical Psychology from East Carolina University in 2005. She also did Post-Master's coursework at California University of Pennsylvania in 2014. She has a specialization in working with children and adolescents, but over the years has gained experience working with adults as well and enjoys doing so. She has over 15 years of experience and has worked with many populations and diagnoses.
Samantha has worked in IBHS (wraparound using ABA therapy), a Social Skills Group Program, a School-Based program, and Community-based Outpatient Therapy. Samantha has held supervisory positions with IBHS and the Social Skills programs, but she truly enjoys working directly with clients. Samantha has experience with populations who have Depression, Anxiety, ADHD, Autism, Bipolar Disorder, Disruptive Mood Dysregulation Disorder, Intermittent Explosive Disorder, Oppositional Defiant Disorder, Reactive Attachment Disorder, and Borderline Personality Disorder. Samantha also has experience working with clients who self-harm, need assertiveness training/self-esteem work, and those who need anger management and coping skills.
Samantha is trained in EMDR, a researched trauma-based therapy. She also utilizes Cognitive Behavioral Therapy, Dialectical Behavior Therapy, Humanistic Approach, Social Skills Training, Empathy Training, Self-esteem work, Mindfulness, and Anger Management.
Samantha believes in providing a judgement-free environment in order to make her clients feel comfortable sharing their experiences and their issues with her. Samantha validates her client's feelings and experiences from their perspective so that she can meet them where they are at psychologically and emotionally, and help them achieve their therapeutic goals and objectives.
Dawn McDaniel Moeller, PhD - Licensed Psychologist

Dr. Dawn Moeller received her Ph.D. in Clinical Psychology from Syracuse University. She believes that challenges are a part of everyone's life. However, when challenges outweigh a person's resources for coping, symptoms like depression, anxiety, and irritation arise. As painful as these symptoms can be, the silver lining is that they often force a person to take stock of their lives and explore new ways of coping.
Dr. Moeller helps clients to understand how their problems developed and what they can do to improve their situation and/or handle their emotions. She especially enjoys working with clients experiencing difficulties stemming from unhealthy relationships - including those in childhood, which often have a lasting impact. The establishment of a supportive relationship between client and therapist is seen as paramount to healing.
Dr. Moeller draws on psychodynamic and attachment theories, as well as cognitive theories in her work with clients. She teaches emotional regulation skills, including mindfulness techniques, as needed to help relieve symptoms. She also helps clients work with the problematic situation directly by using problem-solving and goal setting. Dr. Moeller has specialized training in EMDR and utilizes the technique to help those who have experienced trauma. Dr. Moeller is certified as a Clinical Trauma Professional. Dr. Moeller enjoys working with clients of diverse backgrounds, including spirituality. She is open to hearing about spiritual beliefs and experiences, as well as doubts and disbeliefs.
Dr. Moeller has spent the bulk of her lengthy career working with young adults in a college setting; however she looks forward to the opportunity to expand her work and share her expertise with clients at our practice who fit into a much wider age group.
Joseph Gentino, LCSW - Therapist/Psychometrician

Joe is a licensed clinical social worker who provides individual therapy for adults. He received his bachelor's degree in social work from the University of Pittsburgh and his master's degree from the University of South Carolina. Joe has been providing mental health services for 15 years in a variety of setting including community based mental health, inpatient mental health, and correctional facilities.
Joe truly enjoys the work that he does with clients and feels passionate about helping others with the things are just a little too difficult to handle alone. He offers a new perspective and empowers the client to tackle the situations that are holding them back from being the best version of themselves. In this way, he works toward a better quality of life for each of his clients.
Joe has a special interest in continuing to work with adults with severe and persistent mental illness, substance use issues, and mood disorders such as anxiety, and depression. Joe uses solution-focused, client centered, and cognitive behavioral therapy techniques to help clients toward succeeding with their treatment goals. Joe creates a positive environment in therapy to build coping skills, solve problems, and achieve life goals.
Phillip Suess, PsyD, LPC - Licensed Psychologist
Dr. Suess is a Licensed Psychologist in Pennsylvania and a Licensed Mental Health Practitioner (LMHP)/Professional Counselor in Nebraska. Dr. Suess has experience in individual, family, and group therapy, as well as psychological assessment and consultation. Dr. Suess is a graduate of Macalester College (B.A. in Psychology), Texas A&M University of San Antonio (M.A. Counseling and Leadership), and obtained his Doctor of Psychology from Chatham University (Psy.D.).

Dr. Suess has worked in diverse settings including psychiatric residential treatment centers, community mental health centers, psychiatric inpatient hospitals, regional hospitals, a college counseling center, integrated primary care offices, and psychological private practice offices. Dr. Suess holds specializations in Developmental psychology, Autism Spectrum Disorder (ASD), Attention Deficit Hyperactivity Disorder (ADHD), Intellectual/Developmental Disabilities, Anger management, Adolescent/adult substance use, Juveniles who have sexually harmed, Parent skills development, and Integrated primary care based on education, training, and employment.
Dr. Suess currently serves as a private practitioner who works with a wide array of clients ranging from children through geriatrics. Dr. Suess has experience helping clients who may be struggling with or are seeking guidance with a variety of mental health concerns ranging from severe and persistent mental illness to improving academic performance, and everything in between.
Dr. Suess has experience in many areas and modalities of therapy and assessment, of particular note is his knowledge and expertise in Cognitive Behavioral Therapy, Brief Solution-Focused Therapy, Motivational Interviewing, and Psychological Assessment. Dr. Suess is a collaborative, interactive, solution-focused therapist who firmly believes each client is the expert in their own life.
While predominately operating from a CBT perspective, everyone is different and what works for one client may not work for another; as such, Dr. Suess often integrates complementary methodologies and techniques to offer a highly personalized approach tailored to each client. Dr. Suess works with individuals to help them identify areas of strength and growth edges. Once identified, Dr. Suess assists clients in building on their strengths to attain the personal growth they are committed to accomplishing. Dr. Suess' commitment to his client's autonomy, growth, and empowerment have been cited as some of his best qualities.
Jocelyn Dunn - Office Manager

Jocelyn is our office manager, handling all administrative tasks for the practice. She's the voice you hear on the phone when you're reaching out to seek services, and the face that greets you at the South Park office Monday-Friday. You may occasionally find her in the McMurray office, as she manages both practice locations and oversees the daily operations at each location. Jocey (pronounced Jossy) gets you set up as a client with us, assigning cases to therapists who have a skill set to help, and creating the necessary paperwork to make things official in terms of our relationship with you. She also verifies your benefits and processes all incoming payments to your account. If you have any questions about completing paperwork, invoicing and/or payments, or your account in general, she can help you out. She received her bachelor's degree in Business Administration from California University of Pennsylvania. In her free time, she enjoys skiing, playing pickleball, working out with her sister and spending time with friends and family.
You can connect with her by email at [email protected] or by phone at 724-304-0990.